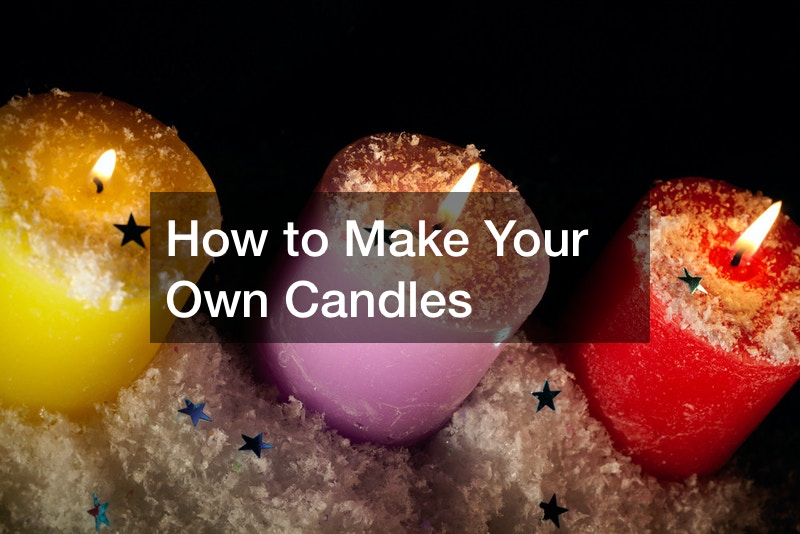 Home
How to Make Your Own Candles

Are you looking for the perfect gift for a friend or family member? Candles are a great option. They provide a long-lasting beautiful scent that creates a relaxing and peaceful atmosphere. Candles have long been associated with relaxing.
I think we can all agree that that is something that we all need more of. Candles come in all sorts of shapes, colors, and scents. There is sure to be a candle that is perfect for you. It could be a cinnamon spice candle or potentially a pomegranate surprise. If candles sound like a good idea to you too, you can either buy some from a store, or even make them yourself. Candles are not super difficult to make, You just need the right ingredients and a little guidance. Plus, homemade candles make the gift extra special. In this video, you will learn how to make your own candles.
The first thing you need to do is to procure and melt the wax in a pot. You can do this by setting the wax pot inside a larger pan of boiling water. Once it is fully melted, you can add in the coloring and stir. After the color is dissolved, you can add your preferred scent. Give it a little stir to mix it evenly in throughout the pot. After this, you can set up the jars which will act as molds. You can use a special tool to center align the wicks in the jars. At this point, you can pour the wax into the jars and let it cool for 24 hours. Just like that, you will have fragrant wax candles that make great gifts.
.