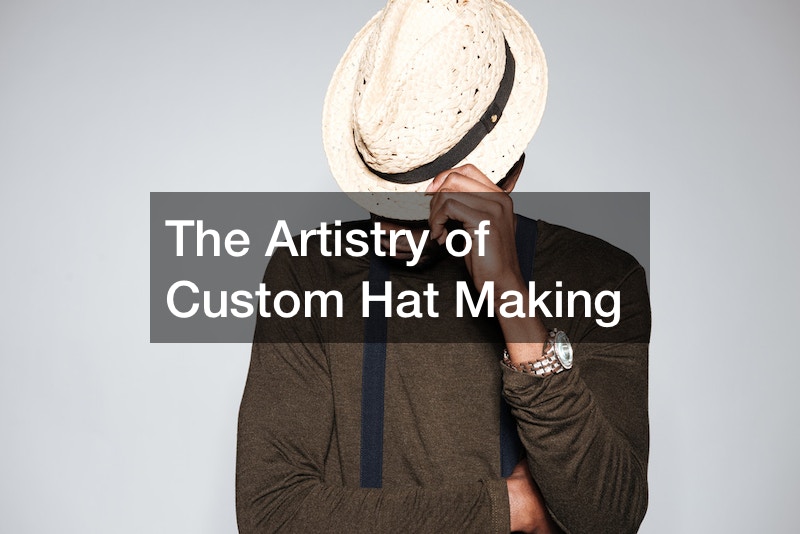 Home
The Artistry of Custom Hat Making

Making hats by hand is a fascinating craft. In their YouTube video entitled, "Satisfying Step-by-Step Custom Hat Making," Insider Art provides a guide to creating a hat. In the video, a hat is made.
Start With Felt
Hats are made from felt; most frequently, beaver fur felt, because it retains shape. After choosing the felt, the hat block (a wooden hat mold) is chosen.
Before placing the felt on the block, it is steamed. As it's steamed, it's folded by hand until it's ready to be molded.
The felt is stretched over the hat block. The shaping of the hat continues until there's a ninety-degree angle between the brim and shaft. To further delineate the form of the hat, a circle made of string is pulled around the cap and tightened with a "hatter's knot."
After the Hat Is Formed
The brim is ironed, and the hat is left to dry for 48 hours. After that, the brim is trimmed with a brim cutter. To soften the hat, it is sanded. After sanding, the fire burns off any excess felt residue. A sweatband is sewn onto the underside of the shaft.
To finish, a grosgrain hatband is tied around the hat. It's tied with a bow. To finish the hat, it's placed upside down on the block and the brim is curved upward.
.