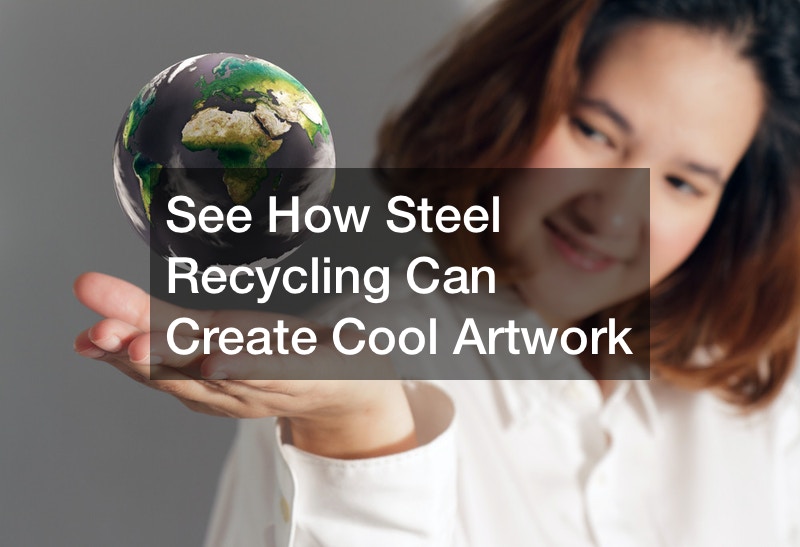 Home
See How Steel Recycling Can Create Cool Artwork

Recycling steel is environmentally and financially beneficial. It preserves natural resources and lowers production costs. Steel can be recycled repeatedly without the loss of its properties. According to this creative mind, steel recycling helps him earn a living, relive his childhood and give new meaning to old or forgotten steel.
There are various types of steel.
Steel is categorized as ferrous or non-ferrous. The recycling process includes shredding and electrolysis for purification, which consumes a lot of energy. Steel recycling requires melting to craft out different designs and forms. Lastly, it will be cooled to solidify the new shapes.
Stainless steel builds healthcare equipment, food production cars, and construction projects. Steel is what hangers and appliances are made of. Both types of steel are recyclable, hardy, and durable, with a capacity to handle shock and tension.
Scrap yards are the best place to get steel scrap for your steel recycling project. You are likely to find home, industrial and obsolete scrap. These bits will then go through the recycling process to create items such as office supplies, electrical appliances, automobiles, construction material, hardware, containers, and, more recently, cool art designs.