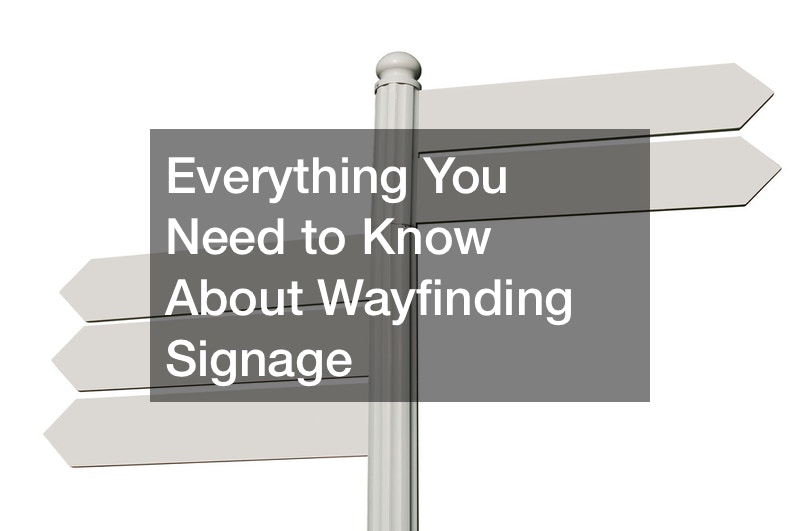 Home
Everything You Need to Know About Wayfinding Signage

If you are a business owner looking to improve your foot traffic, wayfinding signage is a great option. Wayfinding signage is used by businesses, apartment complexes, medical offices, and even college campuses. Keep reading to learn everything you need to know about wayfinding signage.
Wayfinding signage is an information system that can be simple or complex and is designed to physically and visually guide people through an environment. This enhances their understanding and gives a greater experience of the space.
One example of wayfinding signage is the sign outside of a business center. These signs usually have business names and office numbers either listed or within boxes to make finding the business you are looking for, easier.
Another example of wayfinding signage is on a college campus. Most signs will have the name of the college at the top, and then list different buildings or centers with arrows pointing in the correct direction.
The last example of wayfinding signage is at an amusement park. Most amusement parks with have multiple wayfinding signage throughout the park to direct people toward rides, food, and other attractions.
To learn more, watch the video above!
.