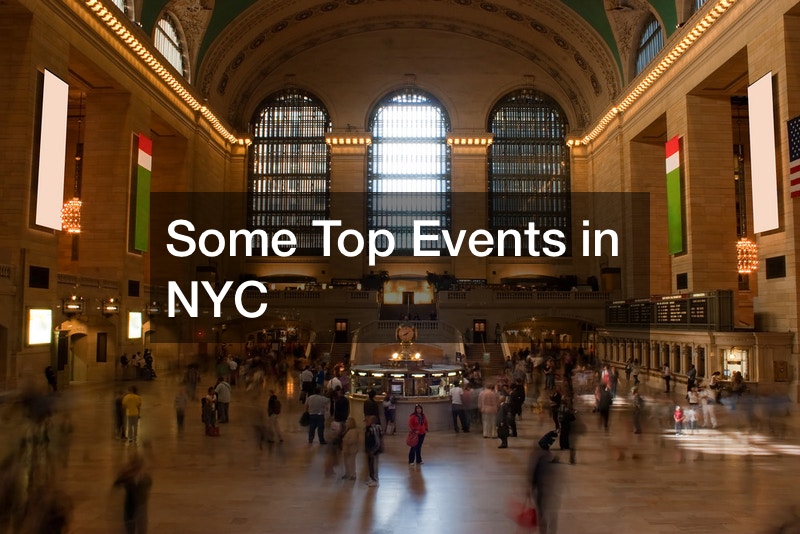 Home
Some Top Events in NYC

Are you looking for a spectacular NYC event? New York City is the place to see and do everything—including some of the world's most famous recurring events.
At the start of the year, Winter Jazzfest features a dazzling array of musical talent and is both a forum of discovery and a guaranteed blast. More than 100 sets take place at venues including Le Poisson Rouge, Webster Hall and the Bitter End; Dee Dee Bridgewater, Colin Stetson and Russell Gunn's Ethnomusicology are among past performers. The popular biannual program, which takes place in winter (usually February) and fall (September or early October), offers 2-for-1 tickets to compelling Off-Broadway productions.
In years past, the event has featured popular shows including Blue Man Group and Stomp.
Fashion Week promises a week of star-studded soirees showcasing the newest styles for the upcoming fall season. The world's top designers debut their collections on the runway, as style-conscious celebrities and industry insiders look on. Land on a guest list, and you can be right there with them.
For a week and a half, Asian art and culture take over New York City. Galleries and cultural institutions like the Rubin Museum of Art, The Met Fifth Avenue and China Institute showcase works from the continent and host a full schedule of films, lectures, symposia, curator talks, tours and auctions.
.