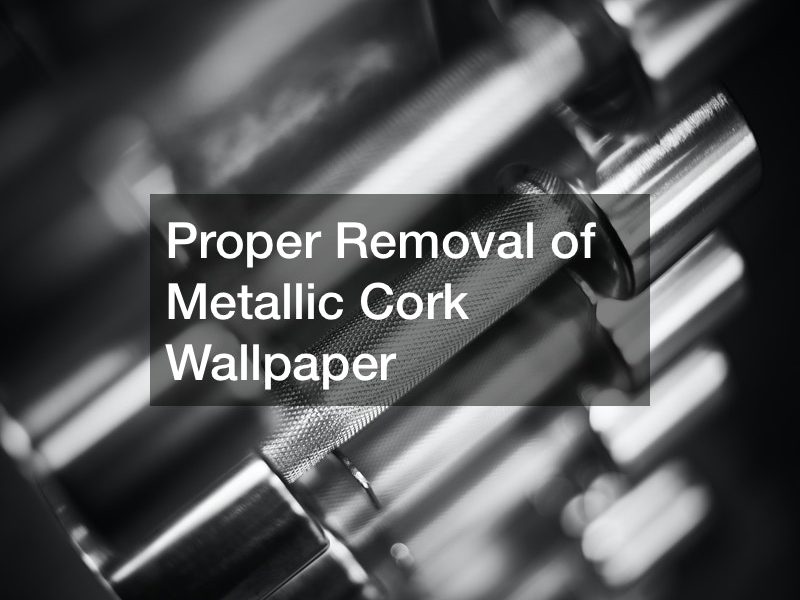 Home
Proper Removal of Metallic Cork Wallpaper

Cork wallpapers are becoming a hot trend these days; they complement different kinds of styles and colors, but they are also sustainable, making them a popular choice for homeowners and interior designers. However, metallic cork wallpapers are pretty hard to remove, but you will be in no hurry to remove them with these simple steps.
Step 1: Using a spray bottle with water, gently spray water onto the metallic cork wallpaper until it doesn't seep any water. Doing this first step is proven effective in removing these wallpapers quickly.
Unless the wallpaper is still seeping the water, continue spraying the surface of the wallpaper.
Step 2: When the water rolls out from the surface of the wallpaper, then it's about time to remove them. Use a putty knife or a scraper, carefully slide the blade through the edges of the metallic cork wallpaper, and try separating them. When you get under them, removing the wallpapers will go smoothly, albeit requiring more muscle and time.
Step 3: When scraping off the wallpaper, put a tarp on the floor to avoid scrapes spreading on the floor. If removing them gets extremely hard again, try doing step one and spray a generous amount of water onto the surface and use a putty knife again and scrape off the second level of the surface. Do this until removing becomes easy. When it's done, wipe the walls down to ensure a clean finish for your walls.
.