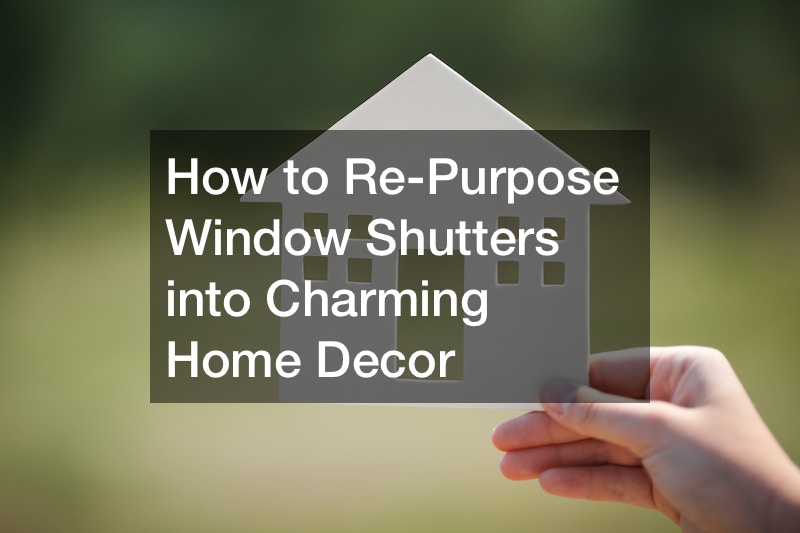 Home
How to Re-Purpose Window Shutters into Charming Home Decor

While old shutters may seem impractical, they can be upcycled to create various attractive home decor pieces, according to this video. While throwing them away can be an option, homeowners can repurpose window shutters for remarkable home decor. Homeowners can add character and a vintage charm to their space using old shutters using simple ideas.
Creating beautiful home decor pieces from shutters is an excellent way of cutting down a budget and personalizing spaces. To create unique window shutter shelves, homeowners can hang multiple wooden shutters on the wall horizontally.
Use them to display different pieces of art or books. Window shutters can be painted or whitewashed to create a polished and stylish look. People who prefer the rugged vintage look can leave them unpainted. Shutter shelves are ideal for living rooms, bedrooms, bathrooms, and kitchens. They enhance visual interest in a room more than bare wooden shelves would. Repurposing window shutters is an excellent way of saving wood used in shelve making.
Homeowners only need screws and L-brackets to hang the shelves, making them cost-effective. The panels in window shutters are ideal for organizing papers. For example, individuals can place a small window shutter near the front door to facilitate mail organization. Shutters can also be used to hold scrap paper or magazines.